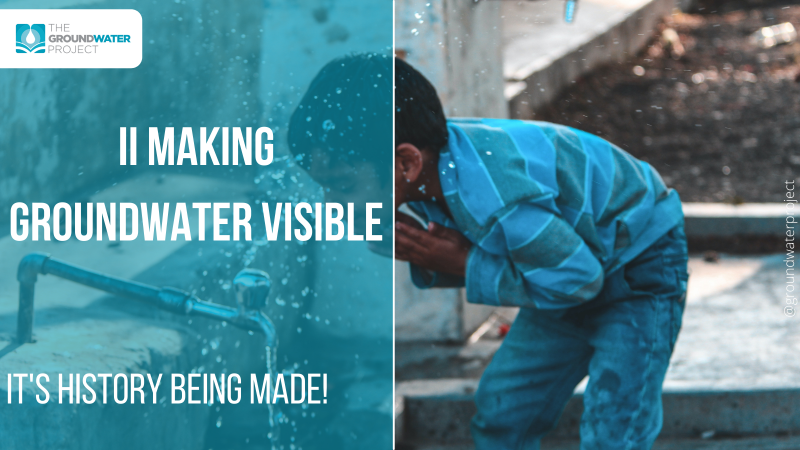 On March 30th our II Making Groundwater Visible Event ended with +1600 subscribers on the YouTube channel and over 1700 views of the talks until now. All because the excellent speakers had the dexterity to involve the public with stories and passion about groundwater.
On March 23rd we had the Rising Venice panel, Dr. Giuseppe Gambolati brought to the public a presentation on subsidence in Venice, showed an important table in which there are selected areas of major anthropogenic land subsidence worldwide and Venice is in the twenty-fourth position. According to Dr. Giuseppe "the idea is the counterbalance the length subsidence by injecting water. If the origin of length subsidence is extracting water if you inject water, you do the opposite procedure, you should raise the land". 
After, we had Dr. Pietro Teatini who mentioned his book "Land Subsidence and Mitigations" and how this problem of land subsidence evolved in the world during the last century, and he had some description about which way we can monitor, measure the length subsidence and which way we can compute models and therefore we can make some prediction about land subsidence depending how much water we remove from our aquifer system, and in the end Pietro showed two important case studies (Indonesia and Pakistan). "The land subsidence during the last 20 years affect a lot of countries, that were not affect if we simply go back 20, 20 years ago."

If you missed it live, you can still watch the recorded version here: https://youtu.be/IcXut9OPuhY
The sixth discussion session was on March 25, the theme was Women and Groundwater. Two sensational researchers brought the transboundary aquifer topic to the discussion table: Maria Luísa Telarolli de Almeida Leite and Pilar Carolina Vilar. 
Maria Luísa mentioned that Mercosur (composed of Brazil, Argentina, Paraguay, Uruguay, Venezuela, Bolivia, Chile, Colombia, Ecuador, Peru, Guyana and Suriname) does not have a specific instance for water management, the environmental area is permeated by economic aspects. And what is most striking is that groundwater has not gained a place in the debates!
According to Pilar, we must talk about groundwater in a way that people understand if we want to change something, people need to know what they can lose if there is an impact on groundwater. Is there damage to the agricultural plantation? Are there losses in supply? Pilar says that of course there are many technical issues with transboundary aquifers, but this is more of a political issue.
Without a doubt, it was a very interesting talk. If you missed it live, you can still watch the recorded version here: https://youtu.be/D2vChDd0aI8
The last roundtable was Groundwater and People with Luka Vucinic and Antoine Serhal. The speakers created the Hydrogeology Facebook Group and gave us some details about the success of the group. Luka said that the group goes beyond hydrogeology, it is also a tool to help people in vulnerable situations: "People using this group not just to share and exchange materials, but to help each other, especially in these kind of challenging times in times of war".
"It is really interesting when you engage with the post on the group, just to see people from different cultures what kind of responses they give, what kind of information they try to share. […] The information is there, we have so many hydrogeologists, so many enthusiasts that are actually willing to contribute to the knowledge of groundwater and the dissemination of information all over the globe" – Antoine Serhal.
Watch the talk here: https://youtu.be/VdKD1siTBek
The event was really amazing. Many speakers shared their stories or stories from community around the world! So, in this way we can make groundwater visible and help in its conservation!
Check out all the talks on our YouTube Channel and subscribe so you don't miss the next videos of The Groundwater Project. Events like these are only made possible by donations from our supporters, companies, and individual sponsors. Consider making a monthly or one-time donation, help us keep making groundwater visible.