Transboundary Groundwater Management in the Mackenzie River Basin, Canada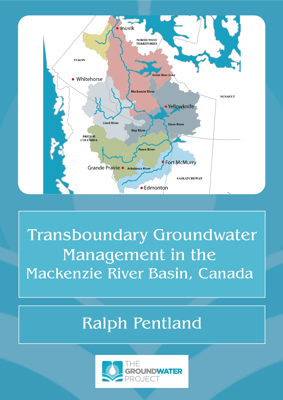 Publication year:
Number of pages:
ISBN:
Many transboundary water situations in Canada are in relatively remote situations where the understanding of groundwater aquifers is poor or non-existent, even though in many situations there are current or significant pending development pressures on sensitive groundwater aquifers and uses. This was the context facing the negotiators of the Alberta-Northwest Territories Mackenzie River Basin Bilateral Water Management Agreement which was concluded in 2015, and by those implementing it since that time.
The resulting agreement is one of the most comprehensive agreements of its type anywhere in the world, dealing simultaneously with water quantity, water quality, groundwater, biology, atmospheric sources of pollution, and overall ecological integrity. It is also unique in its recognition that indigenous peoples can and must make important contributions to improved bilateral water management in remote areas of this type.
The groundwater provisions in the agreement recognize the critical importance of protecting groundwater quality and quantity, not only because of probable future human uses, but also because groundwater sustains wetlands, streams, lakes and other surface waters. The agreement therefore relies on a risk informed management approach, which is very forward looking, designed to preempt future problems and prevent them from occurring before it is too late.