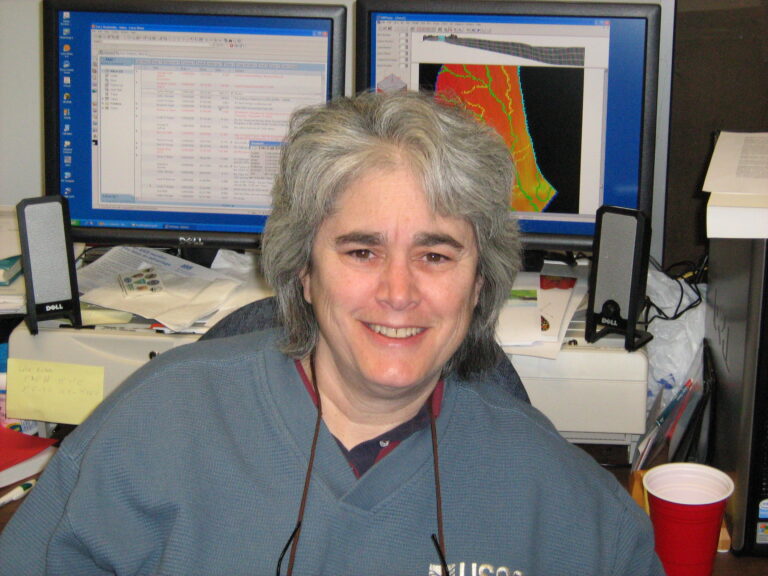 In today's volunteer spotlight blog post we are highlighting the career and efforts of Eve Kuniansky, an expert on karst aquifers at the United States Geological Survey (USGS).
Eve is a strong contributor to The Groundwater Project's ever-growing library of high quality hydrogeologic textbooks. Her book, Introduction to Karst Aquifers, focuses on the water supply in formations composed predominantly of carbonate and evaporite rocks. The implications of this publication are multidisciplinary and highly valuable to hydrogeologists. The investigation of karst aquifers involves geologic mapping, geophysics, geochemistry, fluid mechanics, geomorphology, hydrology, numerical modeling, and microbiology.
Background/History
Eve obtained a degree in Physics (1978) from Franklin and Marshall College, and a Bachelor in Civil Engineering (1981) with highest honors from Georgia Institute of Technology. From there she continued her education at the Georgia Institute of Technology obtaining her Masters of Science in Civil Engineering (1982). In 1983 Eve started her decades long career with the USGS, gaining extensive experience in surface water modeling, project management, borehole geophysics, geologic mapping, field data collection, groundwater flow and transport simulation, Geographic Information Systems, karst hydrology, and aquifer hydraulics.
Eve has garnered over 40 years of experience in the fields of hydrology, hydrogeology, and hydraulics. This experience has made her a strong contributor to The Groundwater Project's growing library of high quality textbooks. Eve currently acts as the topic leader for all books related to Karst in the Groundwater Project. Thank you Eve for your dedication and hardwork in helping us to democratize access to groundwater education.
Further Work
For further information on some of her most published works, check out the links below:
Follow us on our social media platforms – Twitter, Facebook, LinkedIn, Instagram – for all the latest news in our efforts to create groundwater learning for everyone everywhere.