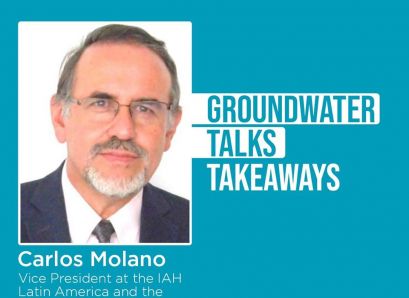 "My first contact with groundwater was when I was very young and my grandfather used wells to get water for us."
That's the first memory that Carlos Molano, our guest at today's Groundwater Talks, has about groundwater. He is the Vice President at the IAH Latin America and the Caribbean Chapter and in this interview, we talk about his work with groundwater in Colombia and worldwide, the specificities about groundwater in Latin America and much more.
YouTube: https://www.youtube.com/watch?v=Y2nJEBy54Mw
Give us your feedback on the interview at the comments section and tell us which subjects you would like to see being discussed at the next Groundwater Talks.
Get to know more about The Groundwater Project: https://gw-project.org/about/