IAH Australia is part of an international not-for-profit association with the mission to further the understanding, wise use, sustainability and protection of groundwater resources throughout the world. IAH Australia supports the development of members and promotes technical excellence within the hydrogeology profession. IAH Australia acknowledges the importance of groundwater for First Nations people and their role as knowledge-holders and stewards of groundwater resources.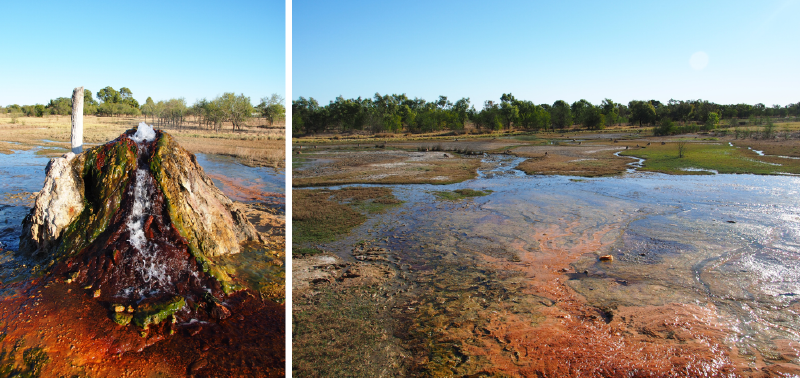 IAH Australia Addresses Hydrogeologic Conditions that are Uniquely Australian.
Mound springs erupt hot mineral-rich groundwater giving testimony to vast underground flow pathways pressurized by either connection to distant recharge sites or settling of fault-bound basin sediment.
The Groundwater Project deeply appreciates this financial support from a sister charitable organization