Let's get together to raise awareness about the fundamental role of professional women in groundwater management in Central America! The "Women and Groundwater in Central America" live event will be held in Spanish and the recording will be available with English subtitles right after the live broadcast.
The event is organized by the Groundwater Project in the region and will be opened by the project leader, Dr. John Cherry, and a representative from each country in Central America will participate in the discussion by answering questions provided by the moderator and by you, the viewers!
Join us on Wednesday June 2nd at 2pm CST (3pm EST) on our Youtube channel!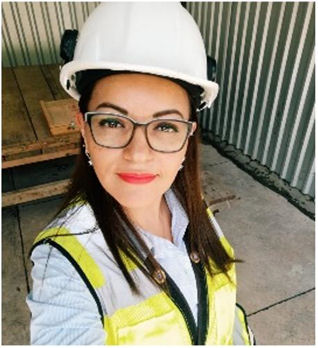 Nancy studied geology at the University of San Carlos in Guatemala, then a Master of Science degree in Hydrogeology and Water Resources Management at the University of Costa Rica. Part of her studies in Guatemala were directed to the development and occurrence of karst in the north of the country, where she had the opportunity to participate in an initiative of the Guatemalan Tourism Institute in support of community tourism in caves.
As an independent consultant, she has participated in environmental impact studies of infrastructure projects, has advised companies and communities on drinking water supply projects, and has worked on hydroelectric projects in Guatemala and El Salvador.
Her areas of hydrogeologic expertise and experience are in geogenic arsenic, karst surface mapping, management of caves opened to tourism, hydrogeology and geotechnics for pre-feasibility and feasibility of civil works.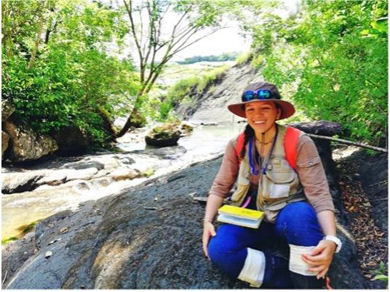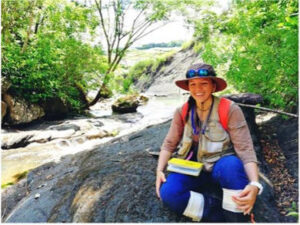 After studying in Panama for her bachelor's degree in Environmental Engineering and Geological Engineering, and a master's degree in Sustainable Environmental Management, Bella moved to Spain to continue with her master's and PhD studies in Groundwater Hydrology in the Polytechnical University of Catalonia, under the support of a full scholarship program to Doctoral Studies by SENACYT.
Her previous professional experiences were developed in private companies and public institutions, working on projects that include geological – geotechnical studies, drilling and exploration of aquifers, geological hazards, interaction between groundwater and civil works, among others.
Currently, she is part of the Hydrogeology Group (GHS), focusing on the research, teaching, and knowledge transfer to society in the field of hydrogeology and geochemistry. Her interests are focused on saltwater intrusion, groundwater contamination, numerical modeling, and applied hydrogeology, especially in Civil Engineering.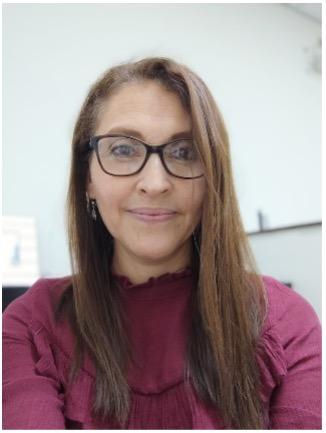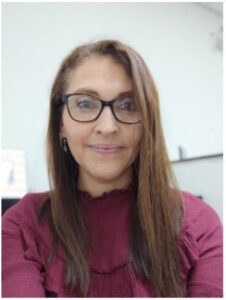 At the end of May 2021 Marcia will finish her PhD in Water Sciences on Groundwater Hydrology in Autonomous University of Mexico State. She holds a Master's Degree in Groundwater Resources Management and a Civil Engineering in University of El Salvador (UES). She also completed the Méthodes de caractérisation de la sous-surface in the Institute National de la Recherche Scientifique (INRS), Québec. Since 2018 she has joined the University of El Salvador as Water Management Resources Master Degree Coordinator, but her career as a professor began in 2012 in different master degree programs taught in the UES.
She is the national contact in Global Network of Isotopes in Precipitation and works together with specialists of the Ministry of Environment in different projects related to groundwater assessment and management funded by OIEA. Marcia is a member of The International Association of Hydrogeologist, a national leader in HidroREDCA, a Central America research group focused on the Dry Corridor of the region. She also collaborates with the Groundwater Project and The UES-Food and Nutrition Security Program. Her main research interests are on groundwater recharge, groundwater contamination, hydrogeochemistry, isotopes hydrology and water resources management.
M.Sc. Sadia Iraisis Lanza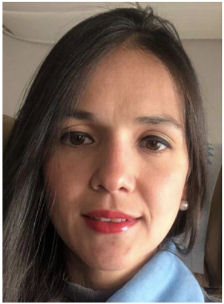 M.Sc. Sadia Iraisis Lanza holds a Master's degree in Hydrogeology from the University of Calgary, Canada (2009). She joined the National University of Honduras, UNAH in 2009 where she has been a Science Faculty member and has been working in research on surface-groundwater interaction, saline intrusion, groundwater quality, among others. She is also an advisor for grad students at the master program in Water Resources.
She has been involved in numerous groundwater studies at private and government institutions and NGOs . In 2018 she used environmental isotopes as tracers to determine groundwater recharge areas and estimated water balance for the industrial city of San Pedro Sula, Honduras. For several years she also was the Adviser in Groundwater Management and Provisioning for the Concessionaire "Aguas San Pedro". She also has worked for the Food and Agriculture Organization of the United Nations, FAO in water policy and law.
Her current research interests are Water Resources management with a focus on groundwater, application of isotope techniques in hydrogeology, surface-groundwater interaction, water policies, among others.
M.Sc. Viviana Ramon Sánchez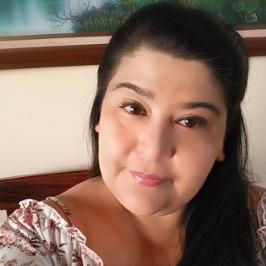 M.Sc. Viviana Ramon Sánchez obtained a Bachelor's degree in geology at the University of Costa Rica. She subsequently completed a Master of Science in geology, with an emphasis on water resources management and hydrogeology also at the University of Costa Rica. She then took the postgraduate course Underground Hydrology, at the University of the Republic of Uruguay. She also has a Diploma from the University of Waterloo in Canada.
During her 23-year professional career, she has worked at the University of Costa Rica-Central American School of Geology, at the National Groundwater, Irrigation and Drainage Service (SENARA) and today she is the Director at the Costa Rican Institute of Aqueducts and Sewers, a public institution in charge of supplying the population at the national level, where she is in charge of the Environmental and Hydrogeological part.
Among her many responsibilities, Viviana is in charge of aquifer monitoring projects at the national level that are strategic for the public water supply, supervision of drilling for population supply, research studies in aquifers, projects for the decontamination of aquifers with hydrocarbons, saline intrusion studies, among others.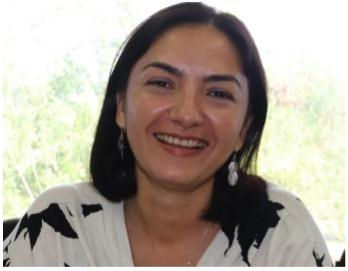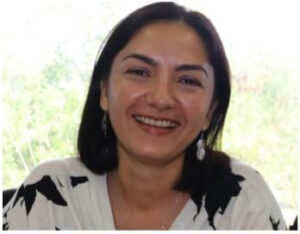 Dr. Heydy Calderón finished her PhD in Hydrology and Water Resources from the Technical University of Delft (TU Delft) and the Institute for Water Education of UNESCO (IHE DELFT) from the Netherlands (2015). She holds a Master's in Hydrogeology from the University of Calgary in Canada. Since 2018, she is the Director of the Institute of Geology and Geophysics of the National Autonomous University of Nicaragua. She completed the Environmental Leadership Course from Berkeley University in 2017 and the International Deans Course from the Germans Conference of Rectors in 2019.
She leads a research group (hydroREDCA) focused on the hydrogeology of the Central American Dry Corridor to improve adaptation and resilience to hydrometeorological extremes. This group is funded by IDRC and SICA. She also leads the national group for capacity strengthening on water resources formed by the national government, national universities and NGOs. She was the recipient of the Faculty for the Future Grant for three consecutive years, recipient of an International Foundation for Science Grant, and member of the Organization for Women in Science in the Developing World.
Her research interests include integrated water management, water related risk management, GIS applications to groundwater mapping, isotopic tracers for groundwater mapping and groundwater modeling.
Subscribe now so you don't miss the event and the best groundwater interviews and webinars: https://www.youtube.com/c/GroundwaterProject. We thank you in advance for your participation and look forward to providing great benefit to all those who attend!